The region is provided with several watercourses in the heart of nature and in the middle of mountains. We practice rafting, kayak, caving/canyoning, climbing … It is a much known region for these sports because the nature around lends particularly itself to it. Indulge yourselves and try one of the adventures!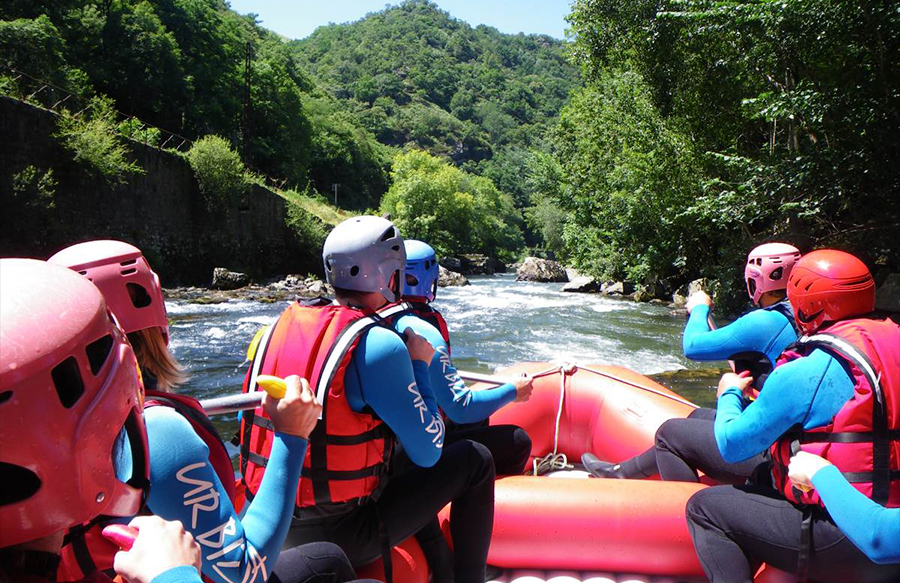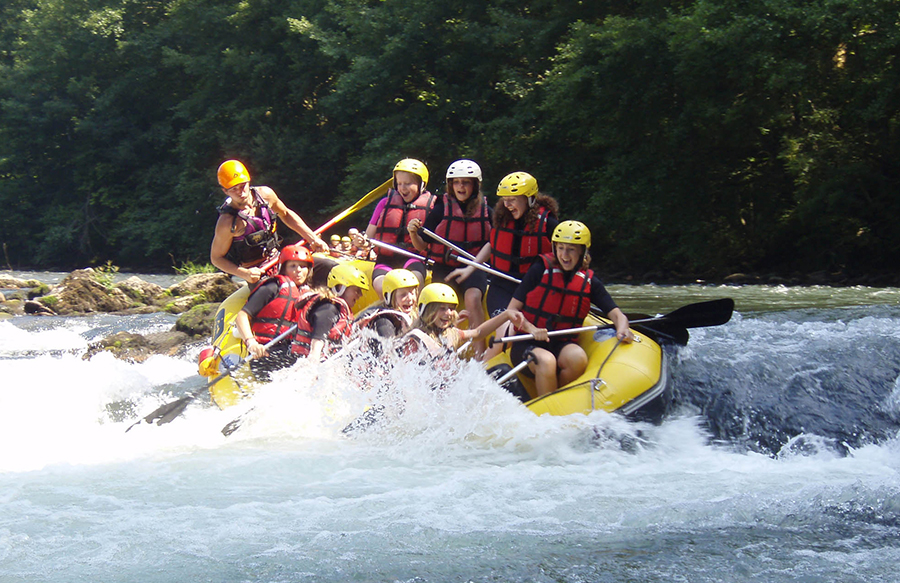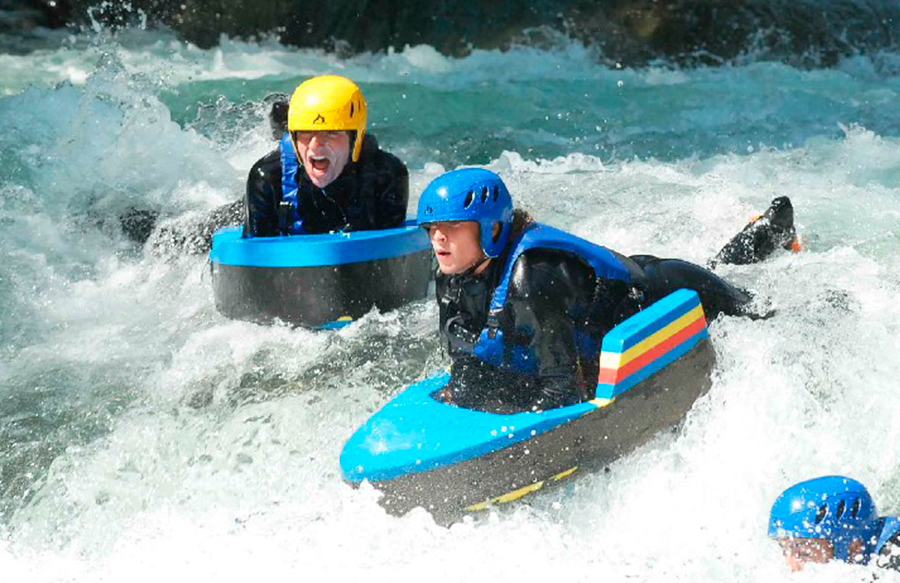 In 2 steps of the Basque Country, the "Béarn des Gaves" streams has an extraordinary environment for the sporting practice in running waters. Whether it is in rafting, in kayak, in hydrospeed or canoraft, you will live unforgettable moments according to rapids and stirs of the mountain stream, the river with torrential flow!
Here are some web sites referents to organize your excursion :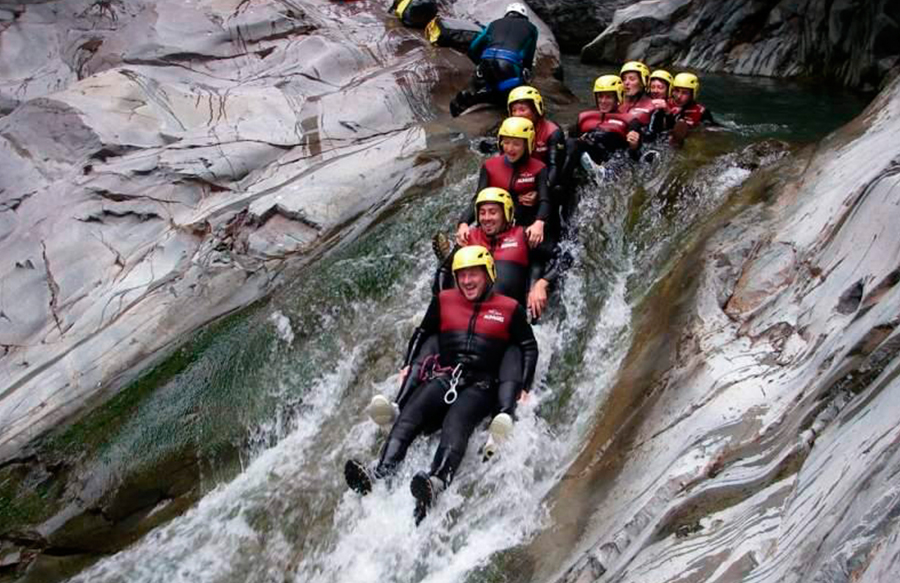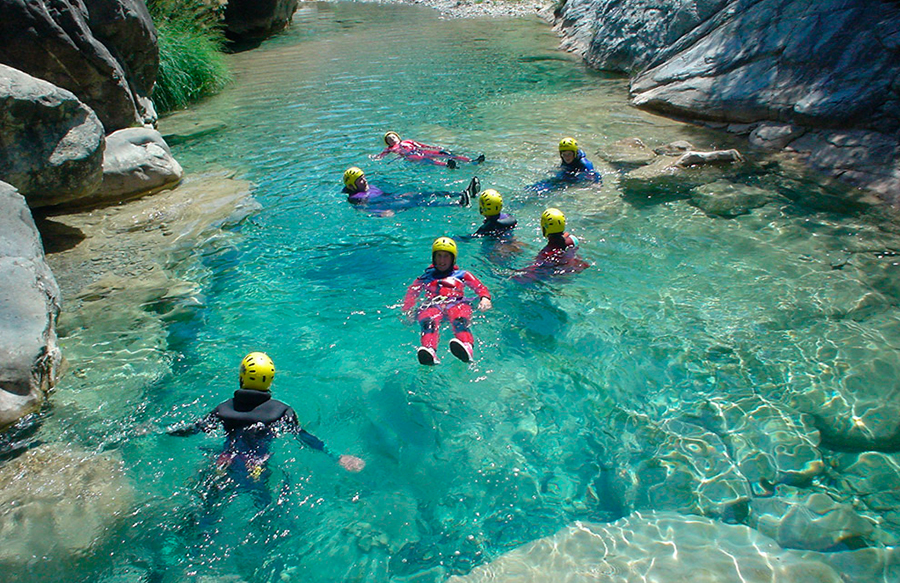 Canyoning or descent of canyon, is a sport of open air related to the caving (speleology), to the hike, to the climbing and to the mountain climbing on one hand, and to the sports of running waters on the other hand. It consists in progressing in the stream bed, in portions where these walk in gorges or narrow ravines, with waterfalls of varied heights. Most of the time, the progress follows the bed of the brook. You will walk, but also by swim or use the techniques of progress on rope usually used in caving (speleology), in particular rappelling.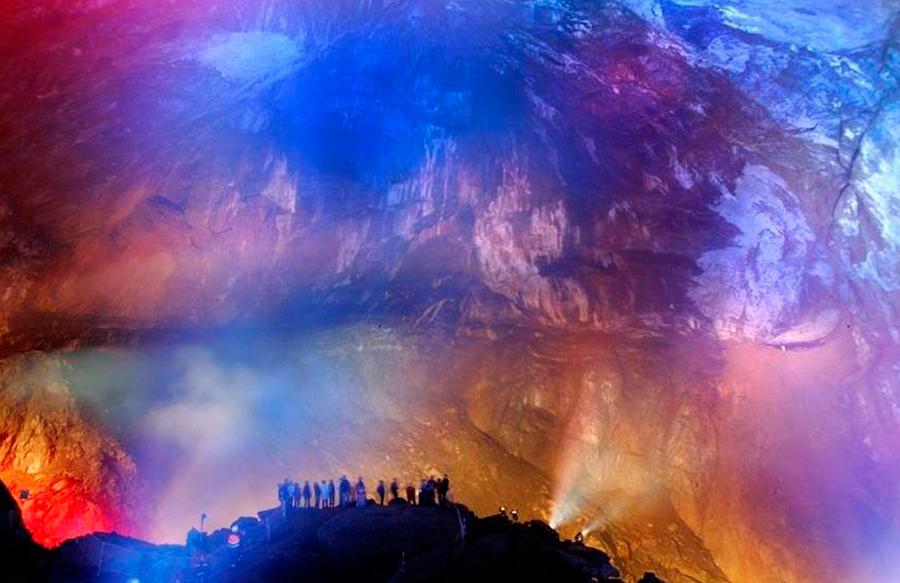 VERNA is an underground room, the Mecca of the caving of exploration in the massif of "La Pierre Saint-Martin". It is a karst of 140 km ² between 1 500 and 2 100 meters in height, on horseback on the border between France and Spain. This karst drained by four hydrogeologic systems counts abysses among the deepest and most important of the world.
Searches continue every year. The deepest abyss is at present the BU56 (depth 1 408 m, development 14 500 m) followed by the abyss of Pierre-Saint-Martin (depth 1 342 m, development 52 425 m). None of these cavities is open to the public, without calling on to the local clubs of caving(speleology) and preliminary contact with the ARSIP (Association for the International Speleological Search) in La Pierre Saint-Martin), who manages the explorations and the visits of the massif. Nevertheless, the room of Verna is accessible to the general public since July, 2010, from the village of Sainte-Engrâce in the valley of the Soule. This room measures 245m of diameter for 194 m of height, we could bring in six times the cathedral Notre-Dame de Paris there. A flight of hot-air balloon was even organized there in 2003